DISCOVER THE HUMAN TOUCH
Conversations Powered by ChatGPT and the DiALOGiFY Conversational Cloud.
A RELATIONSHIP STARTS WITH A CONVERSATION
Imagine you're a brand manager, juggling countless customer touchpoints. You understand the importance of personalized experiences but struggle to keep up with the ever-evolving digital landscape. Your customers are everywhere: email, SMS, WhatsApp, online shops, social media, even the Metaverse. You need a way to reach them, engage them, and build meaningful relationships with them. But how?

Enter DiALOGiFY, a revolutionary platform powered by ChatGPT. We believe that every great relationship starts with an initial dialogue, and our mission is to keep that dialogue going. We're shaking up the traditional communication norms and focusing on what truly matters: People.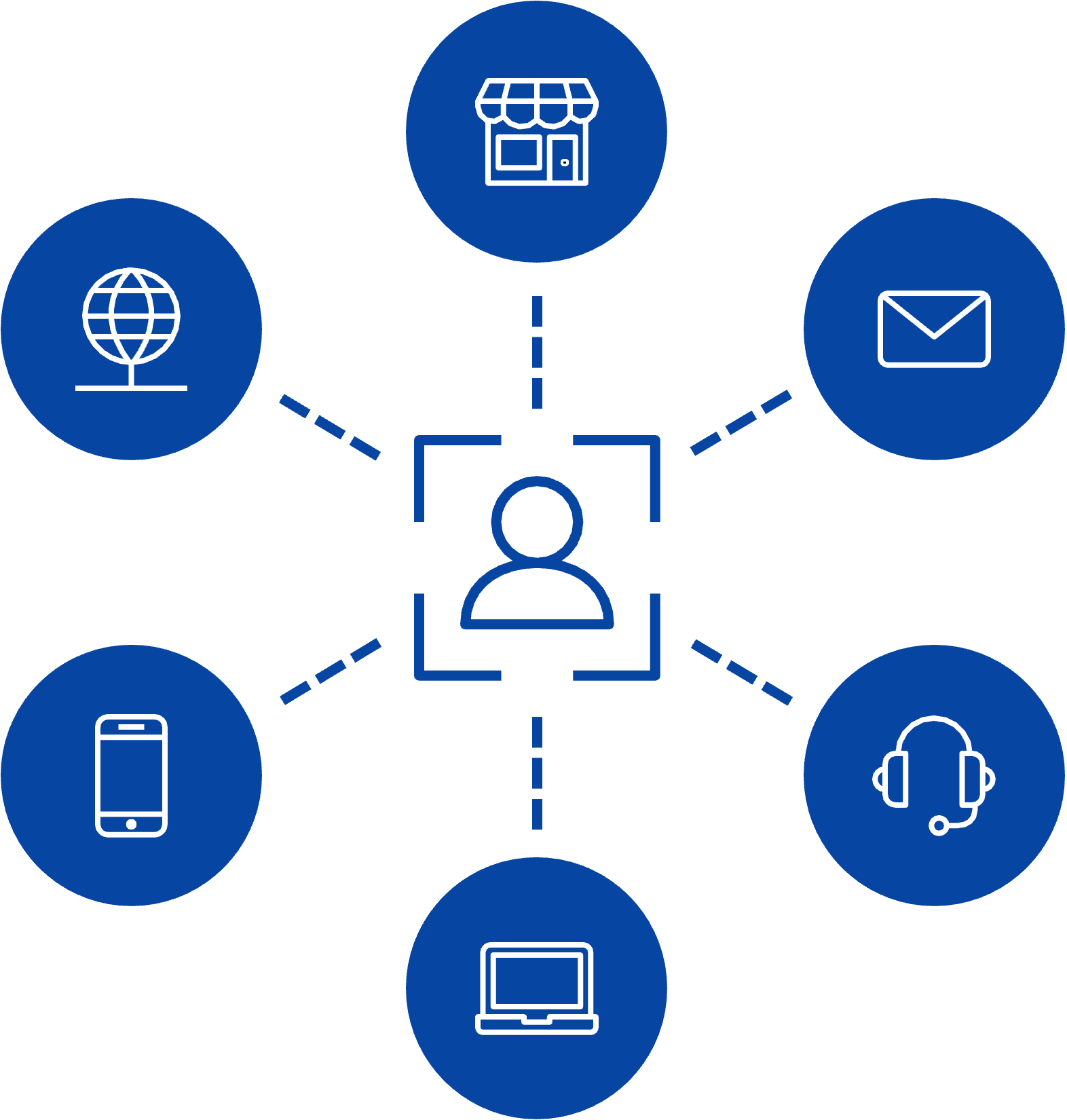 VALUING REPEAT CUSTOMERS FOR LASTING SUCCESS
As a brand manager, knowing your customer profiles puts you ahead of your competition. It's like having a personal conversation where you understand people's unique likes and needs. This way, you can shape your brand's touchpoints around them. It's not just about selling a product; it's about creating these magic moments that resonate with people.

By doing this, you're building a real connection that keeps them coming back. It's simple: Understand people, tailor the experience, and make a lasting impression.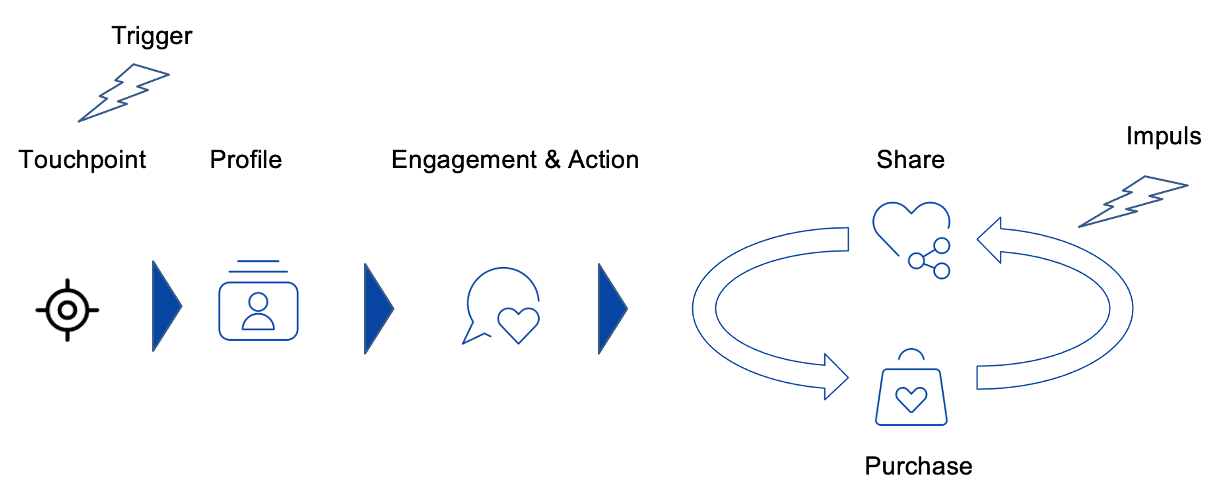 TURNING TOUCHPOINTS INTO PERSONALIZED JOURNEYS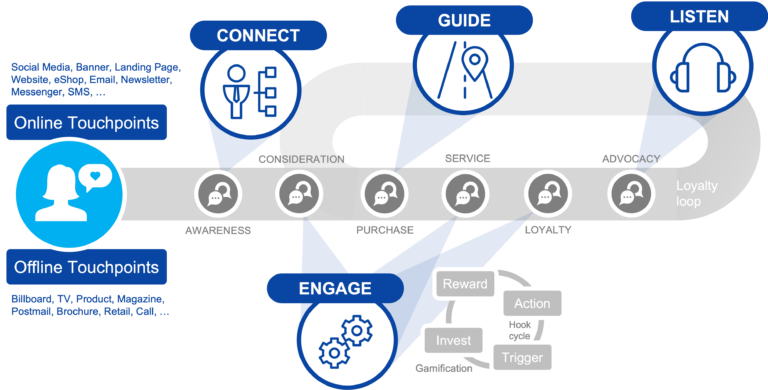 With DiALOGiFY, every customer touchpoint becomes a personalized journey. Our human-centric conversational funnels, powered by ChatGPT, allow you to interact with people at the right moment, anywhere, and in any language.

We automate and combine chat dialogues, SMS, email, WhatsApp, and more to help you engage your customers on a whole new level. With us, you're not just guiding your customers towards purchases, but listening to their needs, and building relationships that stand the test of time.
DIALOGUES THAT CREATE SUCCESS STORIES
Don't just take our word for it. Brands like Emmi's CAFFÈ LATTE, FOCUS Water, RIMUSS, BIRKENSTOCK, VOLVO, Rivella and Coca-Cola have all witnessed their consumer engagement multiply and conversion rates boost with DiALOGiFY. Through dialogues and storytelling, powered by ChatGPT, they've not just sold products, but built relationships and created experiences that their customers cherish. Check out, what a Conversational Funnel Landingpage could look like.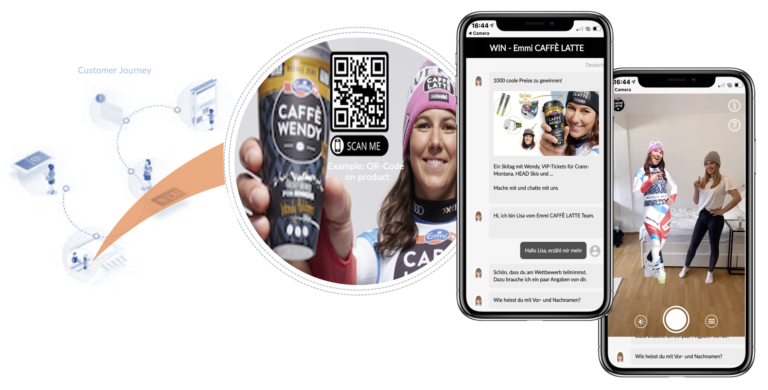 YOUR BEST SALESPERSON'S TWIN ON YOUR WEBSHOP
Imagine having the power to clone your best salesperson and place them on your webpage. With DiALOGiFY, powered by ChatGPT, you can do just that! From fashion & shoes to apparel, cosmetics, wine/coffee/food, and household items, we've got you covered. We've compiled the best practices from various sectors to ensure your customers get the best-in-class service, just like they would from your star salesperson.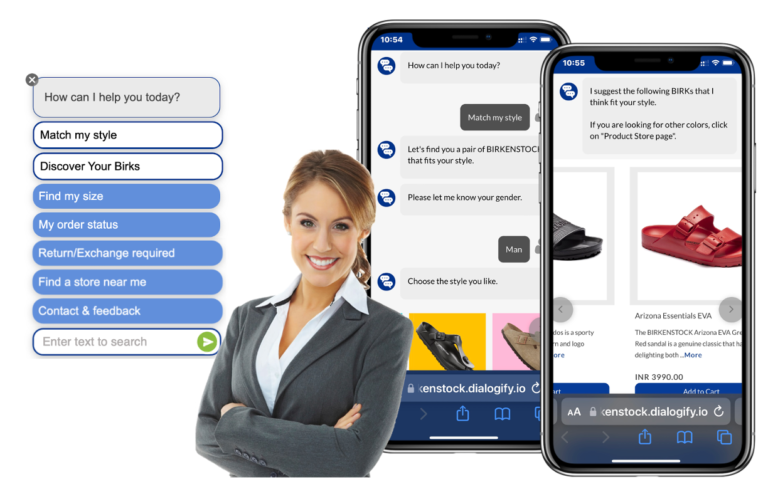 This virtual twin, always available, ready to guide your customers, answer their queries, and help them make the best purchase decision. Your customers get a personalized experience, and you get to see your sales and customer satisfaction soar. It's a win-win!
CONVERSATIONS AUTOMATED FOR YOU
How about dialogues, storytelling, and gamification, all 100% automated and in 100+ languages? Sounds like a dream? With DiALOGiFY, it's a reality. Our multiexperience conversational automation, powered by ChatGPT, provides ecommerce personalization for your business, without any need for in-house development or project management. You can now focus on what you do best, while we take care of the rest.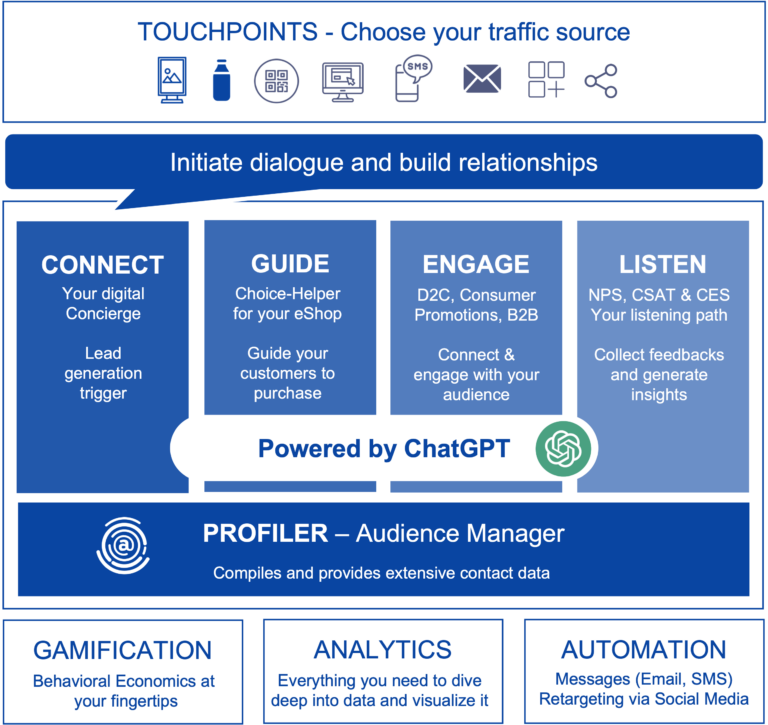 ARE WE A MATCH?
Our focus is on interactive content, delivered at the right time, and on increasing your conversion rates. If you're ready to revolutionize your brand's relationship with its customers, we'd love to hear from you. We from DiALOGiFY, powered by ChatGPT, are waiting to continue this dialogue with you.
EMBARK ON THIS JOURNEY WITH US
With plans starting from just €89 per month, we offer a dedicated customer success team to ensure your ongoing success. Not sure what you need? We're here to help customize a plan that's perfect for you. Let's embark on this journey together and build relationships that matter with the power of ChatGPT.
READY TO CHANGE THE GAME?
Just like Samantha, a savvy business owner who discovered DiALOGiFY and transformed her customer experience. The ChatGPT-powered assistant knew her customers' preferences, and it was always ready to help them, guide them to purchase, provide advice, and even follow up with them after their purchase. It's as if she had a personal sales team, available 24/7, catering to her customers' needs.
Dialogify, powered by ChatGPT, seamlessly integrated with all of her touchpoints. It made it easy for her customers to reach out and receive the information they needed, all with a friendly and approachable attitude. Samantha realized Dialogify was the perfect solution to create a consistent and enjoyable experience for her customers, no matter where they interacted with her business.
With Dialogify's conversational software, she could automate this process. The conversational software, powered by ChatGPT, initiated personalized and automated dialogues, helping her grow sales and customer lifetime value. With the ability to communicate in over 100 languages, Samantha knew that Dialogify's 100% automated solution would help her enhance her customers' experience with ease.
Dialogify, powered by ChatGPT, was the perfect partner to help Samantha grow her business and strengthen her customer relationships over the long term.
Now, Samantha, just like many other business owners and brand managers, is enjoying the benefits of having an automated dialogue system. They've seen their sales double and customer engagement reach all-time highs. With Dialogify, powered by ChatGPT, they are not just meeting their business goals but exceeding them.
Are you ready to take your business to the next level, just like Samantha? Are you ready to revolutionize the way you interact with your customers? If yes, then let's continue this dialogue. Book a demo now and see how DiALOGiFY, powered by ChatGPT, can be a game-changer for your brand.
Let's change the game and make a difference together with DiALOGiFY, powered by ChatGPT.
SAMANTHA'S JOURNEY TO ADD HUMAN-TOUCH IN BUSINESS
Wanna have a Chat with Samantha?
As Samantha continued to use Dialogify, she saw the power of its capabilities firsthand. The virtual assistant was not just a robotic interface, but it truly felt like a human experience for her customers.
Customers were delighted to receive personalized messages and recommendations from the virtual assistant. They felt like they were talking to a friend, someone who truly understood their needs and preferences.
Samantha saw a significant increase in customer satisfaction and loyalty. Her customers were not just coming back for more, but they were also recommending her business to their friends and family.
But Samantha didn't stop there. She continued to fine-tune her approach and used Dialogify's powerful analytics to gain insights into her customers' behavior and preferences.
With this data, she was able to create more personalized campaigns, target specific demographics, and ultimately increase her business's revenue.
Samantha's success was not just a result of the technology she used, but also her empathy for her customers and her ability to overcome her own fears and hesitation. She understood that many businesses were hesitant to embrace new technology, fearing that it would be complicated or impersonal. 
But Samantha knew that the key to success was to combine the power of technology with the warmth of human interaction. Dialogify allowed her to do just that, to create a world where digital customer relationships were elevated to a human-like experience.
And so, as Samantha continued to grow her business, she always remembered the lessons she had learned. She knew that success wasn't just about technology or analytics, but it was also about empathy, understanding, and the human touch.
If you are interested in learning more about how DiALOGiFY can enrich your business, click here to dialogue.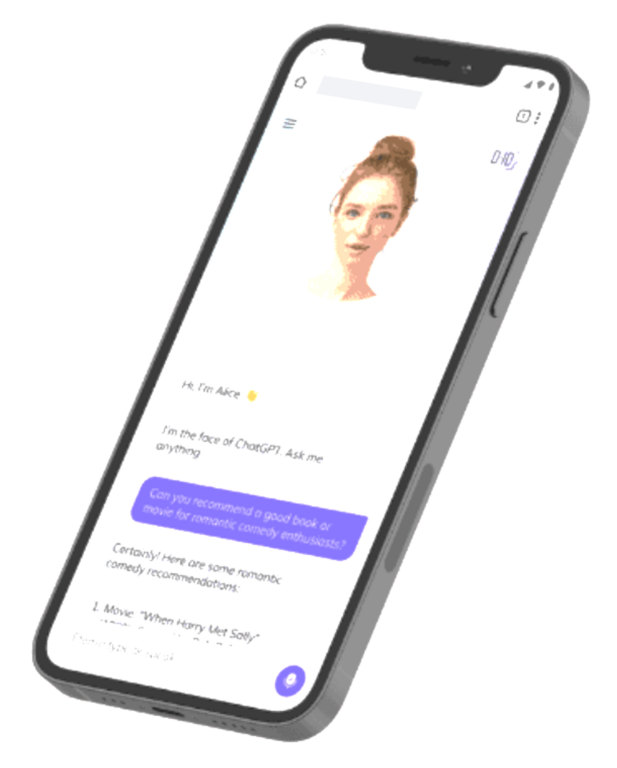 THE POWER OF THE HUMAN-TOUCH
DiALOGiFY, powered by ChatGPT, is more than a comprehensive solution to customer interaction and engagement challenges – it's the embodiment of empathy, human interaction, and personalized communication. Here's how we can revolutionize your brand's communication and customer experience:
KEY BENEFITS
Enhanced Customer Experience: Through empathy and human-like interaction, we create a consistent, enjoyable, and personalized customer experience that increases customer satisfaction and loyalty.
Expanded Brand Reach: With our multilingual support, your brand can reach and cater to a diverse audience, widening your customer base.
Data-Driven Insights: Our platform provides you with valuable insights to understand your customers better and tailor your offerings to meet their needs.
Increased Sales: Our customers, like Samantha, have seen their sales double with our automated dialogues. By guiding customers towards making purchases and providing a personalized shopping experience, we help you improve your conversion rates and business growth.
KEY FEATURES
Automated Dialogues: Our intelligent system automates personalized dialogues with your customers, freeing your team from time-consuming manual interactions.
Multilingual Communication: With the capability of supporting 100+ languages, we break down language barriers in customer interaction.
Seamless Integration: Our software integrates flawlessly with all of your touchpoints, from business cards to online stores and social media.
24/7 Availability: With DiALOGiFY, your brand is always there for your customers, ready to answer their queries and guide them at any time of the day.
Embrace the power of AI without losing the human touch. Are you ready to make a difference in your customer interactions and boost your sales? Don't wait another day. Join the DiALOGiFY family today and start reaping the benefits of seamless, empathetic, and data-driven customer engagement. Let's start a dialogue!