Your virtual Salesperson for Shopify/woocommerce to grow sales
Seamlessly Integrate with Shopify or woocommerce and create an immersive purchase experiences and next-gen customer communication. Connect your DiALOGiFY AI chatbot to Shopify or woocommerce, promote self-service, and help your customers find the right product and information at the right time.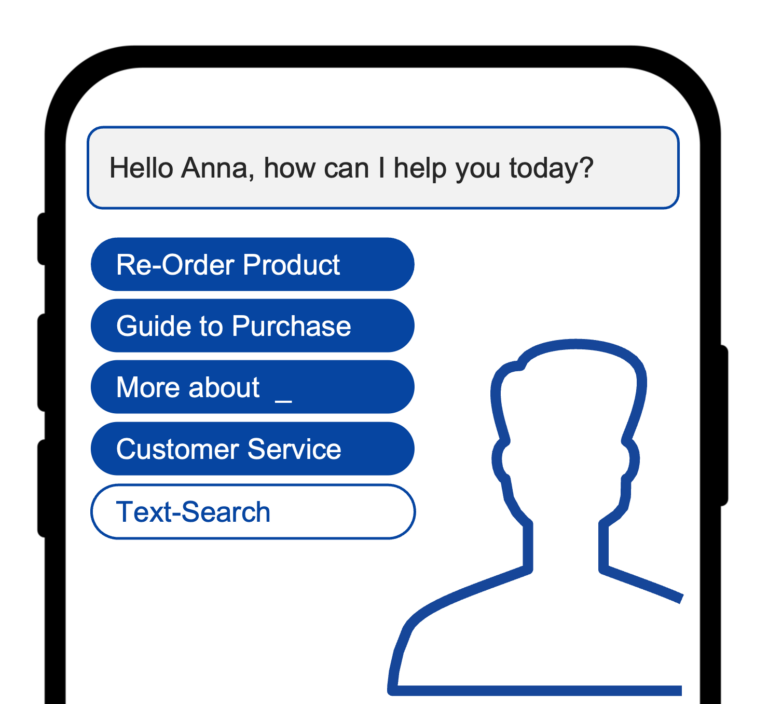 Trusted by Leading Shopify/woocommerce Merchants Worldwide
Brands like Birkenstock, KOENIG, LAQUA, Cave du Rhodan and many more provide an elevated User experience based on the DiALOGiFY's Conversational Cloud.
The future of ecommerce is personal and based on AI, providing an experience close to the real world: Read the Blog.
Overcome the Paradox of Choice with Guide to Purchase and human-touch
Ever felt overwhelmed with too many options? That's the paradox of choice, and it's a common hurdle in the e-commerce world. Our AI-driven Guide to Purchase feature is here to solve this problem. Rather than bombarding visitors with every product available, our intelligent chatbot leads them towards a tailored selection of products that match their needs and preferences.
Here are 10 key functionalities and modules where Dialogues can significantly boost your sales:
1. Individual Product Recommendations with human-touch
The DiALOGiFY chatbot uses machine learning to understand each visitor's preferences and behavior. It then uses this information to recommend products that are most likely to appeal to them. This personalized approach not only increases conversion rates but also creates a more satisfying shopping experience for the customer.
2. Turn Browsing into Buying, right now or later in the inbox
By guiding customers through the purchasing process, our conversational AI sales funnel narrows down options and eliminates choice paralysis. This proactive guidance turns visitors into customers, helping to boost your sales and build stronger customer relationships. No decision made right now? Just send the recommended products to the inbox for later.
Discover the Perfect Match with DiALOGiFY's AI-Powered Matchmaking
Our state-of-the-art chatbot doesn't just recommend products – it connects each customer with the products that match their unique personality and preferences. Say hello to a whole new level of personalization with our Product Matcher and Personality Matcher features.
3. Product Matcher Quiz: Tailored Recommendations, Just for You
Our Product Matcher feature uses advanced machine learning to build a profile for each customer based on their interactions and preferences. It then matches this profile with the profiles of our products to recommend items that are truly tailored to each customer. This personalized approach increases the likelihood of purchase and enhances customer satisfaction.
4. Personality Matcher: A Groundbreaking Approach to Product Recommendations
Just launched and scientifically proven, our Personality Matcher takes product recommendations to a new level. By understanding each customer's personality traits, it recommends products that align with their personal style and character. It's an innovative and effective way to build deeper connections with customers and drive sales.
Cherish Recurring Customers with Personalized Service
Recurring customers are the backbone of your business, and treating them with the personalized care they deserve is paramount. DiALOGiFY integrates seamlessly with your marketing software to provide a service tailored to each individual's shopping history and preferences.
5. Smooth Repurchasing in Just Two Clicks
We understand that convenience is key when it comes to online shopping. DiALOGiFY offers a 2-click repurchase option, making it incredibly simple for your recurring customers to buy their favorite products again. This smooth process not only improves the shopping experience but also encourages repeat purchases, boosting your sales.
6. Customer Loyalty and Satisfaction, treat recurring customers individually
Sync profile data and offer personalized, efficient service and making the repurchasing process as effortless as possible, DiALOGiFY helps you build strong relationships with your recurring customers. Increased customer loyalty leads to higher customer satisfaction and, ultimately, sustained growth for your business.
Why Choose DiALOGiFY
7. Guide to Purchase with a Human Touch and deeply integrated with ChatGPT
Experience a real-world shopping scenario through a digital twin of your best salesperson. Our AI not only helps to convert visitors into customers but creates a connection with them, building lasting relationships.
Offer your visitors a one of a kind shopping experience.
8. It's not just a Chatbot
Elevate your customer experience from discovery to purchase and beyond with DiALOGiFY. We're more than just a chatbot; we're your smart AI-powered assistant that works 24/7, even while you sleep. Automate your sales and support with our AI.
Boost Your Ecommerce Experience
Engage your customers 3x more with chat campaigns, reduce support operations by over 30%, and fast-track deployment with our expert support. Turn conversations into sales, boost conversion rates, assist in product discovery, and provide instant answers for product FAQs. With DiALOGiFY, avoid abandoned carts, lower and assist in returns, exchanges, and cancellations, and automate your customer support.
9. Instant Customer Satisfaction, 24/7
Add empathy in your automated conversations with ChatGPT and link business-specific data. Get rid of away messages and take advantage of our proprietary conversational AI platform. We leverage AI to instantly answer customer questions 24/7, reducing support tickets and lowering customer support costs. Maximize the efficiency and effectiveness of your live agents with our live agent transfer feature, ensuring they are utilized when AI assistance is insufficient or specifically requested by the customer.
Customize Your User Experience with Versatile UI Widgets
DiALOGiFY allows you to enhance your site's user experience with a variety of interactive UI widgets. From a speaking avatar to a conversational module, you can choose from a wide range of options to best suit your site's aesthetic and functionality.
10. Choose the UX that fits your store and brand

Speaking* Avatar: Engage Your Visitors
Add a personal touch with our Speaking Avatar widget. This feature gives your site a unique edge and makes user interactions more engaging and enjoyable. Let your avatar guide your visitors through their journey, providing them with assistance and recommendations along the way.
Conversational Module: Interactive and Informative
Our Conversational Module offers a dynamic way to interact with your visitors. This feature allows you to provide information, answer queries, and make suggestions in a conversational manner, making navigation intuitive and the shopping experience more personalized.
Perfectly Aligned with Your Theme
All of DiALOGiFY's widgets are fully customizable and can be seamlessly integrated with your site's overall theme. Ensure a cohesive look and feel across your platform while enhancing user experience and engagement.
DiALOGiFY is Different, it's not a chatbot
Don't confuse us with typical chatbots. DiALOGiFY is a personalized shopping assistant that supercharges your sales and automates your support. We integrate seamlessly with your current MarTech-Stack like Shopify, woocommerce, Klaviyo, Mailchimp, Hubspot, ActiveCampaign, live chat helpdesks, and you remain in control of what tasks it performs. Plus, it learns and grows with every user interaction.
Our clients are seeing an up to 500% increase in conversion rate and cutting over 30% in support operations after just one month. DiALOGiFY: a personalized, smart, AI-powered chat assistant that gives you superpowers.
Supercharge your Shopify store today!