Written by Andreas Battistel.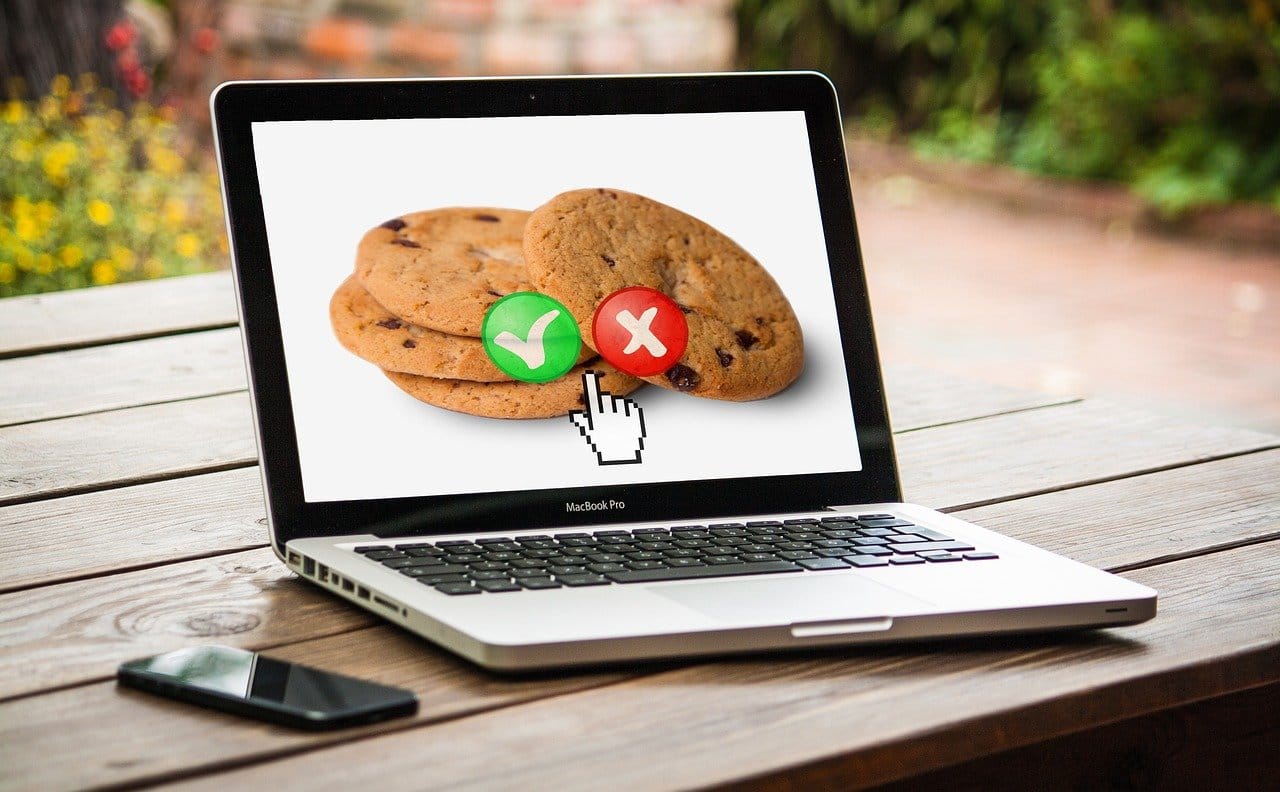 For years, there has been a debate about whether cookies are a blessing or a curse for consumers. Thanks to cookies, advertisers can serve tailored advertisements to website visitors across different pages. The same works across the social media newsfeed, as well. The so-called re-targeting has the great advantage for advertisers to play the advertising message in a more targeted way and to be remembered several times with changing content. But now the big companies like Google and Apple are changing their policy.
What cookies contain
Cookies contain information about the language, page settings, e-mail address, and username. Other data can be stored as well, for instance, about one's browsing behavior. Cookies can be transferred from the website or generated locally by JavaScript or other scripting languages.
Use of cookies
The cookies contain information about the language, page settings, e-mail address, and username. Other data can be stored as well, for instance, about one's browsing behavior. Cookies can be transferred from the website or generated locally by JavaScript or other scripting languages.
Market change
Since the introduction of the DSGVO/GDPR in 2018, website operators must obtain the user's consent to use cookies. If the website cannot be operated without cookies, they must distinguish between technical and marketing cookies. It must be confirmed by the website visitor and can also be revoked at any time.
Google
Google has announced that it will no longer run ads that can track people across multiple websites. It is equivalent to the end of personalized advertising of the current type. This step is said to be the criticism from data protection officers and governments, which has become louder and louder lately. 
Apple vs Facebook
For the advertising industry, Apple's cookie boycott had a significant impact. Apple users, for example, are particularly popular with advertisers as a target group with a high inclination to consume. If they can no longer be targeted precisely, sales fall for ad-tech companies such as Criteo, which specialize in targeted advertising. Online media also suffered a drop in sales.
Apple now wants to extend the tracking blockade to its own app store. In the upcoming version of the iPhone operating system iOS, access to the advertising identifier IDFA, the "Identifier for Advertisers," is to be permitted only if users expressly agree. It is the name Apple gives to a function of its own iOS operating system that is used to track users by advertisers – effectively a cookie replacement for apps. Users should be able to decide for themselves.
Companies such as Facebook warn that this step would be detrimental to app developers: not only does the group offer advertising on its own platform, but also on independent websites or apps via the "Facebook Audience Network". These operators' offers could expect at most half of the revenue if the app developers can no longer match user profiles.
After harsh protests, Apple has now at least decided to give app developers a more extended transition period. For the Californian digital group, the discussion comes at an inopportune time, as several competition authorities are already investigating the group's control over the app market for abuse.
If Apple simultaneously favors its own advertising network by restricting tracking, this could be interpreted as an abuse of market power. Apple denies this: The changes were made exclusively to protect the privacy of users. The company's own advertising network is not affected by the restrictions simply because no data is exchanged with third-party sources. (Source: https://irights.info/artikel/kampf-um-die-cookies-teil-2-wie-sich-die-tracking-industrie-entwickelt/30270)
Conclusion
With the new regulations on both Google and Apple, it is becoming increasingly difficult for advertisers to play out targeted advertising. The abolition of third-party cookies as a means of personalized advertising is coming ever closer. It is pushed on the one hand by browser manufacturers, who are ensuring that they are phased out from a technical point of view, and on the other hand by EU legislation, which, thanks to the E-Privacy Regulation, will result in significantly more clicks on cookie notices. The consequences are severe losses in the targeted assignment of targeting advertising and result in less efficiency in campaign delivery.
New possibilities 
One advantage of the elimination of third-party cookies is undoubted – the importance of first-party data will increase. There are plenty of alternatives to the classic third-party cookie – and Google, as a primary advertising network, has been working on suitable solutions for the new challenge for some time. With the Privacy Sandbox, Google has already tested several solutions to implement performance-based ads differently. On the one hand, the Trust Token API is intended to ensure that advertisers and agencies can distinguish beyond doubt whether a real user or a bot has clicked on a banner. Only actual advertising deliveries are to be counted and paid for.
This distinction could become particularly important due to a second technology that Google is currently testing in detail: "Federated Learning of Cohorts" (FLoC) is designed to gather large groups of people together and work out commonalities from the group characteristics. The approach effectively "crowd-sources" individuals and uses on-device processing to protect their browsing history. (Source: https://t3n.de/news/floc-technik-google-third-party-cookies-werbung-personalisiert-targeting-1352751/)
The trend towards D2C
Another option is to collect profiles from customers directly and supplement them with further attributes. The better this succeeds, the more can be set on personalization and thus relevant communication.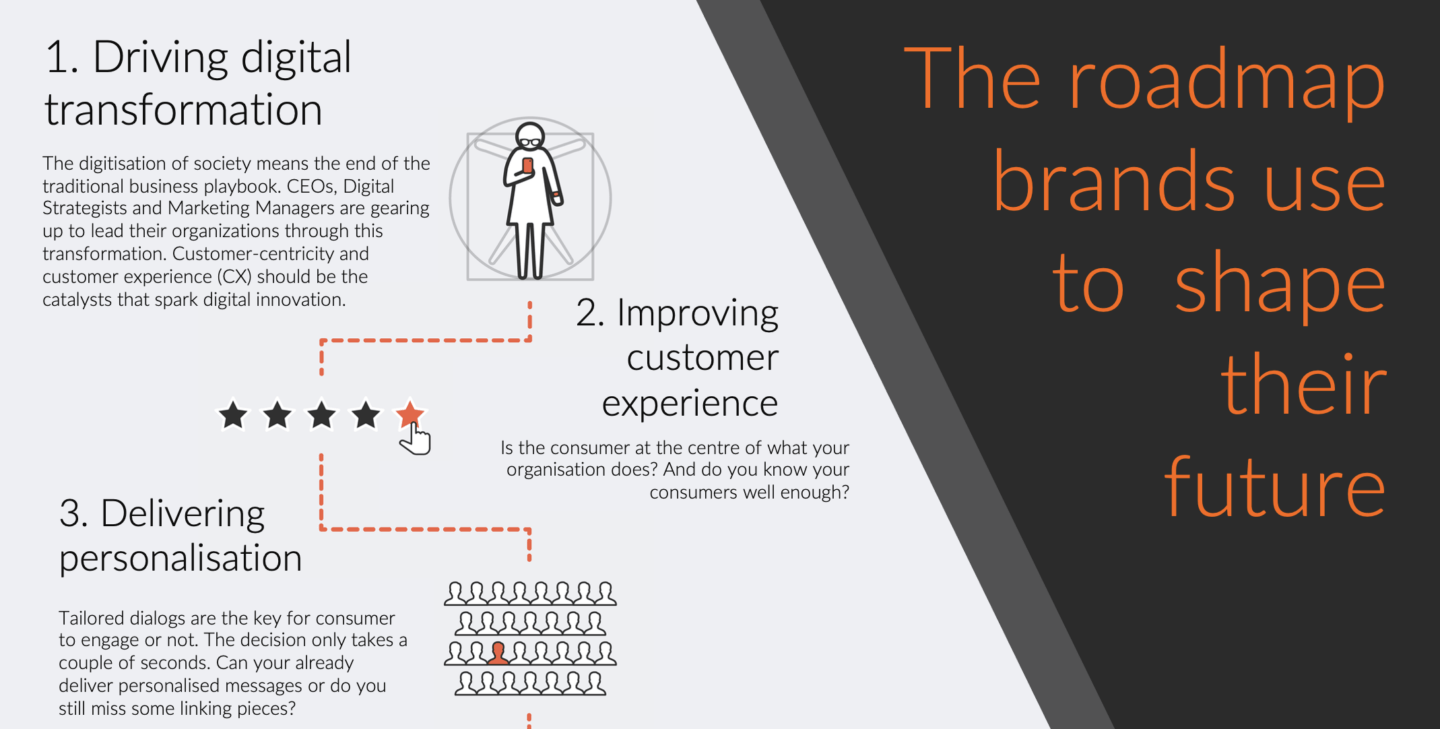 Challenge
Therefore, manufacturers and brands are challenged to build direct bridges from the physical world to the digital customer relationship and continuously collect more customer data. It also allows valuable insights to be generated and context to be recognized in addition to digital user behavior.
Data collection with Conversational Marketing from DiALOGiFY's Dialog Automation
It is essential to take advantage of opportunities to engage with consumers at various touchpoints along the user journey. It applies both in the digital realm (website, social media, e-mail) and in the physical world (product, advertising, POS).
That is where DiALOGiFY can be supportive with dialog automation on the website. It works with the regular chat dialog, supplemented with gamification elements to start the conversations first and make them entertaining. In the process, personal data (name, e-mail address, and age) can be picked up and stored according to GDPR guidelines. 
DiALOGiFY offers AI-powered services in automated dialog marketing, which ideally complement existing CRM systems and aggregate additional data as a building block.
More personal and relevant, perfectly tuned to the smartphone screen
Automated chat dialogs are the perfect answer to small screens compared to desktops and build on the smartphone as a constant companion. Studies show that over 80% of private web visits are made on this medium.
Targeting chat dialogs at a wide variety of touchpoints (contact points) along the customer journey opens up unique opportunities. The power of dialog in customer communication lies in the path to content, which is perceived as a natural conversation and is self-determined by the user. Besides, there are added values for advertisers such as gaining profiles and attributes, communicating personalized and thus more relevant content. In addition, a simplified collection of valuable insights and context to the behavior.