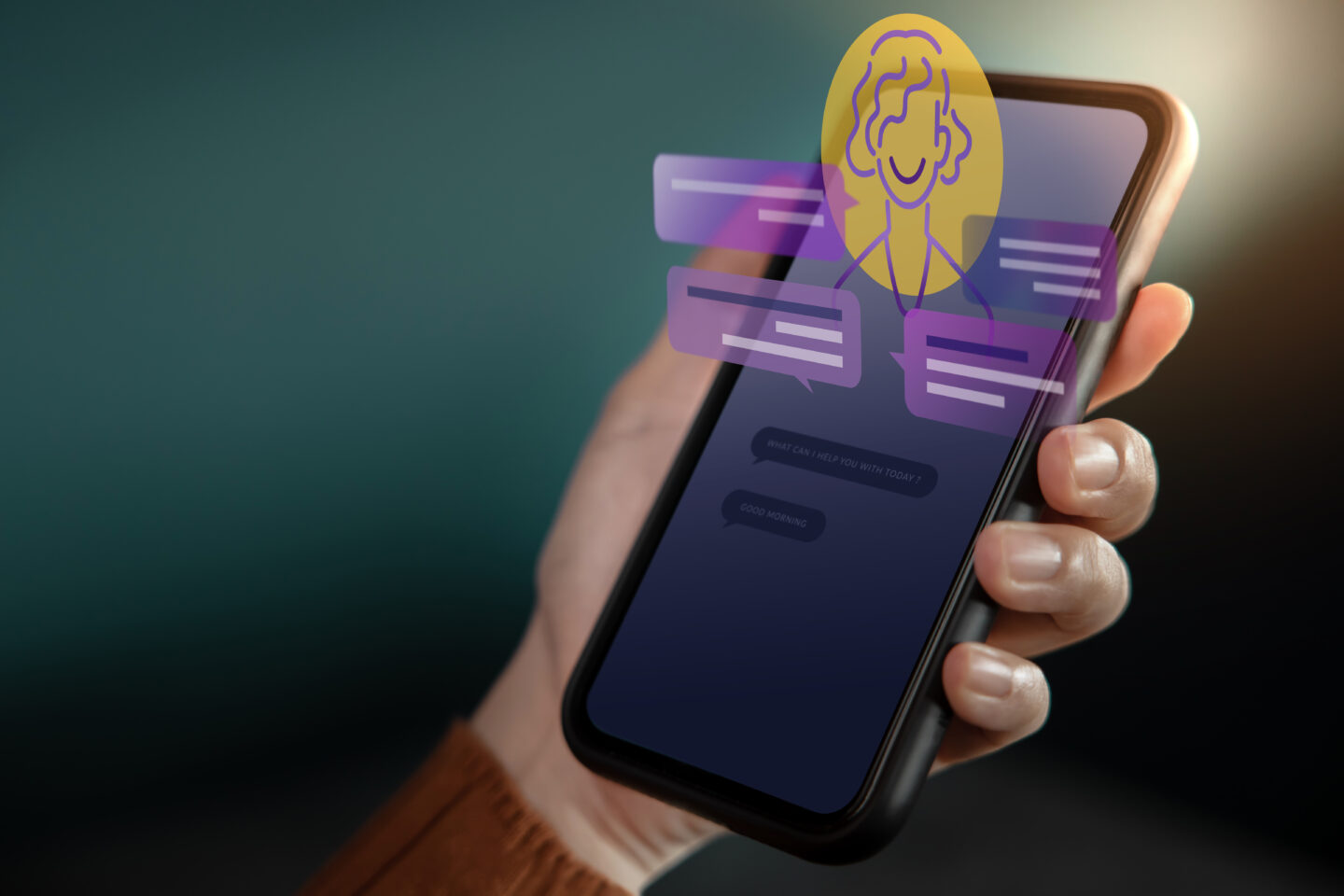 One of the biggest challenges that brands face in today's digital, fast-paced world is to address their customers' issues in a timely yet personalized manner. Today's consumers demand immediate service; therefore, the response time of "within one business day" is no longer acceptable. In fact, it results in poor customer experience and frustration.
As a way to address this, brands started adopting Live Chats. Indeed, Live chats have become a much faster, easier, and personalized way to connect with their clients. But are they still as relevant as five years ago?
The technology around customer support has been changing and improving, which has resulted in much higher customers' expectations. Consumers become more and more demanding – something that brands must take into account if they want to remain competitive.
Why is Live Chat becoming less relevant today?
Right now, Live Chat has become insufficient when it comes to customer expectations. Did you know that the average response time is almost 3 minutes?
Frankly speaking, 3 minutes is hardly a "live" or "instant" response that visitors usually expect from businesses these days.
On top of that, users who engage in Live Chat conversations are expected to stay on the same page for the whole conversation. Something that can be very irritating if each answer takes three minutes.
In order to reply faster, brands have come up with standard answers, where agents responding to inquiries only need to copy and paste them based on the questions asked. It makes Live Chats impersonal, and the answers provided robotic and cold. It often seems that the person behind the screen is not a human but an AI-trained robot.
Finally, not to mention that most Live Chats do not work on mobile, which is a huge problem as more than half of all browsing occurs on a mobile device. Nevertheless, more and more people prefer using smartphones or tablets, making Live Chat support inaccessible to them.
So, you may be wondering what Live Chat alternative is the best option today. Messaging!
An automated chatbot can assist customers depending on their needs. It can guide them to the right places and solve half of the problems that they may have.
A 100% automated chat can assist customers in answering FAQs, attending to general inquiries, collecting feedback and inquiring about shipment status, or assisting with purchasing. It can be set up to show related items, provide recommendations or educate on product features.
As a result, it is a more logical choice. However, when it comes to the remaining 50% of inquiries, it is suggested to direct them to messaging apps. Being able to do so will ensure a seamless experience for the consumers.
Most importantly give your customers the choice and ensure a pleasant experience.
In this article, we will show you why messaging can be a better option than Live Chats on your website.
Why should you use Messaging as Live Chat Alternative in combination with Automation?
We need to relook at the ways we talk about chats. When Live Chat first came out, users rushed to instantly message customer support representatives instead of picking up the phone.
However, Live Chats, as we know them, have been changing. The old standards simply do not hold up to modern customer expectations, putting brands to higher standards.
Here are some of the reasons why you should adopt Messaging as a Live Chat alternative.
Messaging has become a part of our daily life
Messaging plays a significant role in our daily lives. Instant messaging apps, such as Facebook Messenger and WhatsApp, have over one billion active monthly users each. It has become a new way of communication for personal, business, or leisure affairs. In 2020, an astonishing 41 million messages were sent out every minute.
Messaging has found a place in customer-business relations, with two in three customers actually preferring to message a business. The shift in preference comes at the expense of other communication mediums. Nowadays, e-mail seems to be slow and impersonal, while phone calls and Live Chats are intrusive.
Your customers will not feel like they are waiting for a reply
The Live Chat experience is somewhat similar to a phone call. The apparent difference is that the conversation takes place in written language. However, the waiting to be connected to a Live Chat agent is similar to being on hold on the phone call. The user experience in both includes a waiting time and a queue number.
On the other hand, the messaging experience is different. The users can drop a message and continue with their business as usual. The users would be notified once the response is given – similarly to receiving a new message on WhatsApp. By getting a notification, they can attend to the message and again continue with their affairs.
Another important feature, their whole conversation is kept in one entire thread. It means that different support agents can read and understand the issue without the necessity for the user to repeat it again and again.
Currently, Live Chat communication disappears once a new agent picks up the conversation. It results in users repeating themselves multiple times and prolonging the interaction.
Show and tell easily
A picture can often describe the problem in a much better way. Sometimes the users find it difficult to express what the issue is in words. It is often the case with more complex problems.
As a result, Messaging allows you to send a picture (or a screenshot) and describe the problem in a faster way.
Some Live Chats also allow to send pictures or attachments but imagine the hassles if a user can only use the Live Chat on the computer, but they snap a photo with their smartphone. They need to transfer the image to their computer first before sending it to the Live Agent.
These unnecessary steps overcomplicate the user and result in a poorer consumer experience.
Most people are familiar with Messaging, making it a perfect Live Chat alternative
To ensure an excellent customer experience, brands should ensure that the conversations are as seamless and conversational as possible. One of the best ways to achieve this goal is to provide customer support on a medium that users are already familiar with.
Messaging is very common. We message our friends and family already; thus, using the same medium can make the conversations between your brand and your user more intimate and personal.
Moreover, issues arising due to the inability to understand how to use the platform are eradicated.
Messaging can be fully automated
Automation is a hot buzzword in today's business world. It is everywhere nowadays, enabling users to accomplish a wide range of tasks with guided assistance provided by an AI chatbot.
Today, users can book hotel rooms, check-in, change passwords, find the best-fitted products without the intervention of a human representative.
Automation in messaging is a new avenue where businesses can also win. Messaging is much more cost-effective compared to hiring and training staff to attend Live Chat inquiries. What about the continuous training needed to provide the best answers? Automated assistance can be programmed at a fraction of the costs involved.
These AI-powered chatbots can help free up your customer service representatives from processual tasks and shift their attention to more challenging and creative tasks, such as attending to issues requiring personal intervention or customization.
If you run a global business, a big challenge that you may face is time zones. You need staff around the clock to attend to issues that arise anywhere in the world. Automated chatbots are always available. They are not constrained by any time zones and are able to deliver the maximum result 24/7.
Not convinced yet?
Messaging, dialogue automation, and chatbots make it possible for brands to offer a faster response time and resolution in an efficient way while still creating a highly valued customer experience.
Customer support is one of the most important fields that businesses have to work extremely hard to meet and exceed customer expectations. Moving with the trends is the best way to achieve that.
Let's talk about Messaging as a Live Chat alternative. At DiALOGiFY, we believe in bringing chat to any type of business, enabling customers to connect with brands through instant messaging more efficiently and helping businesses to achieve better results.
Our state-of-the-art solutions have helped many global companies, and we are excited to work with you and bring your communication to the next level.