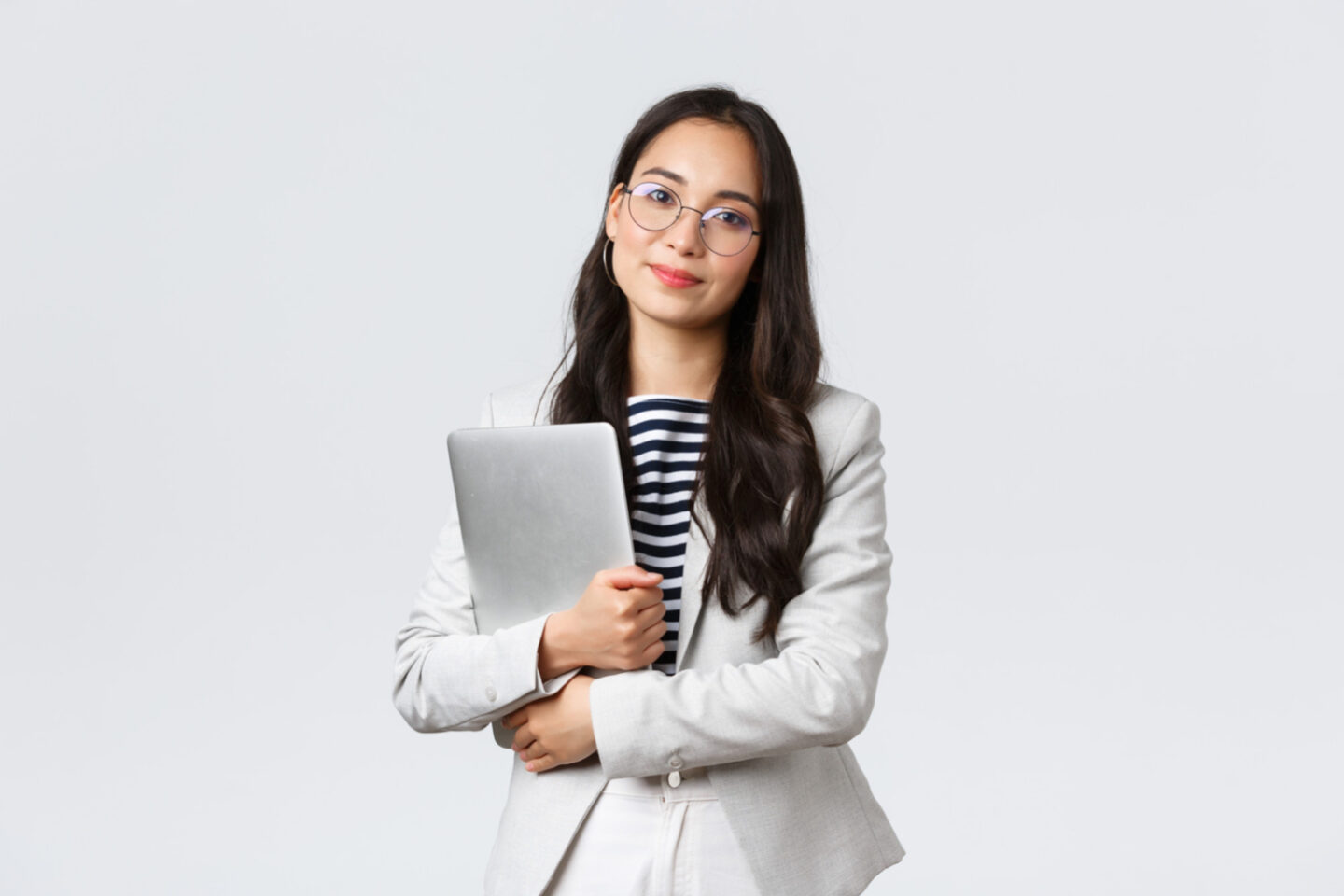 Today, successful brands put their customers at the center of attention. Communication with consumers has never been more critical in your marketing strategy than it is today. Consumers want to be entertained, engaged and retained.
Automated dialogues have been receiving more attention over the past years. More and more brands choose to have a chatbot to cater to their customers' needs and establish a conversation. It shouldn't stop here.
Does your brand offer an automated dialog experience at various touchpoints along the customer journey? If you are skeptical and need some convincing – we have asked our customers, why they choose to create dialogs with their consumers.
Let us tell you the secret right now: It's the most cost-effective way to advertise (simply collect marketing opt-ins and start communicating with your audience).
Here are the twelve reasons why brands such as Emmi, Birkenstock, Rimuss, KOENIG, Rivella and many more rely on DiALOGiFY Dialog Journeys.
Start a Dialog, 24/7, 100% automated
Imagine interacting with your audience wherever they are, 100% automated. Bridge the physical to the digital world, use games and rewards to engage with your audience. Dialoguing automatically along the Consumer Journey offers a completely new experience in marketing communication.
Collect customer data, grow your email list
To stay competitive, knowing your customers is essential. DiALOGiFY dialog automation allows the collection of important marketing information (e-mail address, name, gender, and more) through conversation. Consumers are more inclined to share such information through interactions with a chatbot, allowing brands to create better-targeted marketing campaigns.
Nevertheless, brands can be sure that the information isn't spam because the interaction takes place one question at a time and requires customers to input their details. Traditionally, to ensure the genuineness of the data collected, brands would need to collect such data using a form with annoying CAPTCHA. Many customers today find such forms old-fashioned and repulsive and thus disengage.
Complete customer profiles, get to know them
In-website chatbots are a great way to build more comprehensive customer profiles. Consumers are reluctant to share their personal information and see no necessity to do so if there is no value given back to them.
Having an automated dialog with a consumer allows brands to ask one question at a time, making the conversation natural and engaging. Nevertheless, at the end of the conversation, the consumer can be incentivized with a discount or special promotion – all they need to do is share some personal information to claim their prize.
Moreover, by having an automated chat, brands can further enhance customer profiles by adding various attributes, preferences, and other relevant information. Such data can later be used to personalize offers and improve customer experience.
Start a dialog from any touchpoint and use gamification to engage
Consumers may have different preferences, and they may engage with your brand via different channels (touchpoints). Some would find out about you from Google Search, some via Instagram posts, some would find your product in a supermarket and would like to engage as well.

Having dialog automation, you are able to create dedicated landing pages for different touchpoints. For example, you can have a QR code on your product and welcome customers to scan it in the supermarket. Upon scanning, the customer would be directed to a dialog page, where your chatbot could learn more about the customer and offer a special promotion to entice purchasing.
Help your customer choose their products
Consumers often get overwhelmed with the vast number of choices in online stores. They tend to get lost and abandon the shopping experience. Having a large number of options is great, but how do you help your customers choose? Let's be honest – most of the customers (especially the first-time ones) don't know what to choose. It shouldn't result in them leaving your store.
Contrary, you can use a chat dialog to advise your customers what fits their requirements. For example, if you are a beauty brand with several skincare product lines, a quick Q&A session with your customer can help you present the most relevant products to solve your customer's skincare needs.
By helping them choose, you are building a personalized profile, while by having consumer's contact details, you will be able to offer some highly personalized campaigns enticing future purchases. And by reducing the irrelevant choice, you simplify the customer's decision process and increase the chance of a successful transaction.
Keep in touch with customers, continue the dialog
Keeping in touch with your customers after the sales have been made is essential. You can use automated follow-ups via SMS, WhatsApp, or e-mails to stay connected and continue having a dialog whenever you deem it's relevant.
For example, after your consumer used the product or service for a certain period of time, your brand can engage again to obtain some feedback. Such feedback can help your brand grow further and address any issues that potential customers may be facing in the future as well.
Keeping in touch can also boost your customer experience, as you will show that your brand cares about the consumers even after the sales have been made. Happy customers who like the way brands treat them are much more loyal and make repeated purchases.
Build lookalike audiences or use the FB Pixel for retargeting
Nevertheless, you can use the e-mail list available to ramp up your Facebook and Instagram advertising. Use the list of e-mails to create lookalike audiences and improve your ad targeting. This works also well for retargeting.
Gather customer feedback at the right time
Customer feedback is essential for continuous business growth. However, it is imperative to gather it at the right time. Many brands rely on customer satisfaction surveys conducted once in a while, but is the data gathered reliable?
Dialog automation allows you to gather consumer feedback at different stages of your consumer journey. For example, has your customer already purchased your product? Include a QR code in the shipping box so that the consumer could make contact with your brand and share feedback on the delivery process. Upon receiving such feedback, you can ask for contact details and express interest in keeping in touch in the future. Maybe a couple of months later, you can prompt another engagement to get more insights into how the customer likes the product they bought.
Such an approach can become a powerful way of engaging with the customers and introducing complimenting, or new products that you deem would be interesting to them.
Build up an army of brand ambassadors
Ensuring an outstanding customer experience is something that every brand strives to achieve. Today there can be no excuses, and poor customer experience can break even the biggest brands. Why does the customer experience matter, though?
Today's consumers are spoilt with choices, and they know that many brands sell similar products. The price is important, but excellent customer experience takes precedence.
By building a relationship and making sure your customers are happy, you are creating an army of brand ambassadors who have access to social media and the Internet; they will spread the word about your brand.
Therefore, word of mouth is the most powerful marketing tool, and it is much more effective than any other way of advertising. Create your brand's community of loyal customers and let them speak on social media, review pages, forums, or blogs. With the growth of influencer marketing, more and more consumers rather listen to peers than to ads.
Send auto-reminders and greeting cards
Marketing automation does not end with one dialog or single engagement. It is a continuous process.
You can automate and personalize your messages to surprise your existing customers or new leads with greetings on relevant occasions. Do you know that your customer is celebrating a wedding anniversary today? Send them a greeting card and offer a small gift.
Has your customer just purchased a cake? Why don't you ask what the occasion is? Next time, you will be able to remind them to buy from you again with a simple message "Amy, I think your husband's birthday is coming up soon! Here are the cake choices to wow him!"
Once automated, it takes no time to surprise your customers!
Conversational Automation technology is highly flexible and straightforward
Dialog technology is flexible, cost-effective, integrated, and self-managing. It allows experimentation and continuous optimization to achieve the best results. Once set up, it does not require ongoing management; thus, you can save money by not hiring expensive specialists who would manage it.
You should, however, have a team who would look at the data and analyze it to cater to the market or consumer change. Having a dialog automation tool that is responsive to market trends will have a substantial positive impact on your brand growth.
Reduce costs and generate more revenue with automated dialogs
Your brand can substantially reduce marketing costs with dialog automation tools. Having a system that collects the data, analyses it, and creates consumer profiles will help your brand prepare much better targeted marketing campaigns that will result in higher conversion rates.
Nevertheless, by simplifying the consumer journey, improving the customer experience, and personalizing the shopping journey, your brand will generate more revenue through sales.
Your chatbot can also be trained to assist your customer support team by answering the most common questions, which will improve the productivity of the team and problem resolution speed for more specific cases where human intervention is required.
Dialogs can be set up in over 100 languages
Most customers want engagement in their first language and treat such engagement as the personalization of their shopping experience. Sometimes customers may find it hard to engage in a foreign language, which would result in loss of sales and poorly reflect on the brand.
Having the ability to speak with customers in their preferred language can boost your brand's trustworthiness and build much more robust relations with your customers. How about training your chatbot to answer the most common customer service questions in their first language?
DiALOGiFY dialogs can be created in most of the world's languages; thus, your brand can forget any lost-in-translation and communication gaps with its customers.
DiALOGiFY helps you grow in every phase
DiALOGiFY is a data-driven service partner that will help you craft conversational automation along your customer journeys. DiALOGiFY helps to humanize your business communications and build lasting relationships with your customers.
No matter where your business is today, DiALOGiFY solutions can be fully adapted to cater to all business requirements. We work closely with our clients to understand their main pain points and use our system to address them. Our solutions are catered to facilitate your business growth.
Don't forget about the analytics!
We know how vital analytics are. Integrations Google Analytics, Google Tag Manager as well as Facebook Pixel are available. And the native DiALOGiFY dashboard helps you better analyse your data and consumer profiles. Here is a list of touchpoints where DiALOGiFY dialogs were launched in 2021.

QR codes stuck on the products are an absolute winner, taking almost half of all dialogs started. It proves that bridging between online and offline worlds is essential and that consumers demand it.
New DiALOGiFY' Dialog Analytics are coming soon. You will be able to see at a glance how conversations flow. Most importantly, you will be able to discover at which interaction customers leave the conversation. It will allow you to make adjustments directly from the dashboard at any time, even when your campaign is live.
And there's more!
You can integrate DiALOGiFY Dialog Journeys with your existing marketing automation systems. Currently, the available integrations are Google Analytics, Facebook Analytics, MailChimp, ActiveCampaign, HubSpot, SAP Marketing Cloud, Google Sheets, Stripe, and through Zapier with 2000 more.
Monologuing or already started dialoguing? Because nothing beats a good conversation.
Let's start a dialogue!