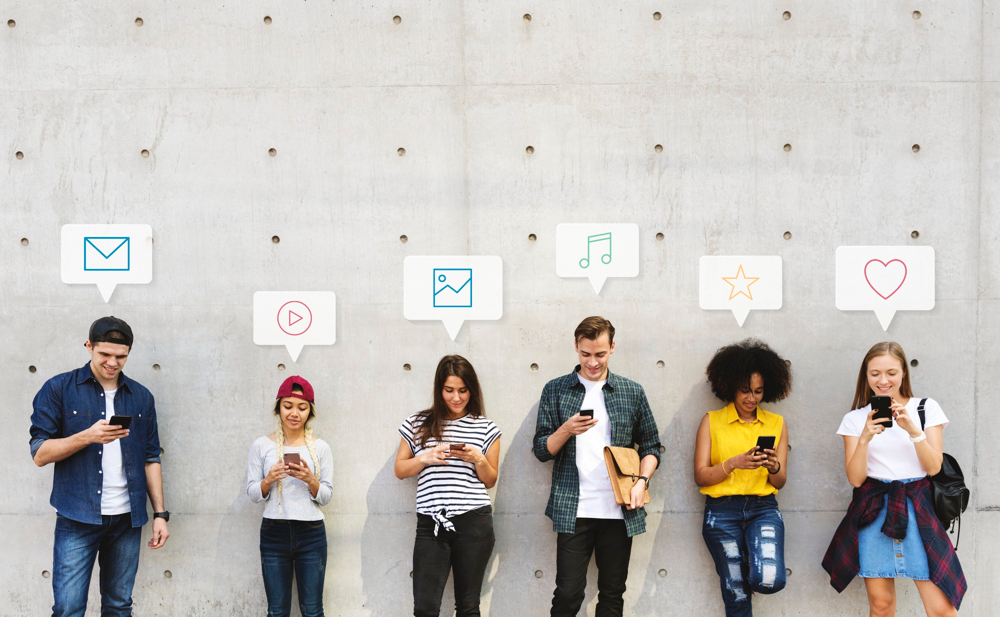 The digital space has been continuously evolving, giving more and more opportunities for businesses and consumers to develop relationships and facilitate conversations. 
Recent privacy changes (such as the implementation of GDPR) give more emphasis to consumer data protection. Today's online users are much more concerned with their data access by brands, which is changing the way digital marketing is done. 
At DiALOGiFY, we help brands build customer relationships by fostering dialogue and assisting brands in delivering the best, personalized customer experience. 
This article will give you insights into the increasing importance of email marketing as we are getting ready for a future without third-party cookies data. 
What's happening with the third-party cookies?
Data collected through third-party cookies have been the main pillar in many digital marketing campaigns. Users who visited your website shared certain information about themselves with you via cookies. 
Cookies were used to track website visitors, improve the user experience, collect data on users to help with targeted ads to the right audiences, create personalized experiences, and for many more other reasons.
However, with the rising concerns of personal data, marketers should now be ready for a significant change in attribution, measurement, insights, and retargeting. Without having access to the third-party cookie data, advertisers will lose the ability to understand users' behaviors, such as user traffic patterns, interests shown in other websites, purchases made on other websites, and more. 
Big tech companies, such as Google Apple, have already announced their plans to eliminate third-party data collection, which will have an impact on advertisers and their digital marketing strategies moving forward. 
In order to adapt to this change, businesses have to look for alternative ways to gather information about their customers and prospects. 
Why is the email marketing strategy in the post-cookie digital world important? 
Email marketing is amongst the most effective ways to connect with your prospects, nurture them and subsequently convert them into paying customers. It is crucial in various marketing strategies, such as inbound, content, CRM, or loyalty-based marketing activities. 
The best part about email marketing is your ability to craft personalized messages that will help your brand connect with your prospects. 
Here are four main reasons why you have to build a sophisticated email marketing strategy in a post-cookie digital world:
Email marketing has the highest ROI
Email marketing helps you make more money.
Did you know that for every $1 spent on email marketing, you can expect an average of $36 return? That is a higher return on investment than any other digital marketing channel. 
While email marketing has many benefits, high ROI is one of the major reasons to create a robust email marketing strategy that will help your business grow. 
Nevertheless, email marketing activities can be fully automated, which helps you save on extra costs and allocate more time for data analysis and planning. 
Email address is the unique identifier of your visitors
The email address has become the unique identifier of online identities. It serves as a digital ID and has been used by many businesses to track user-specific data. 
Collection and association of first-party data can then be tied to these unique identifiers to build more profound customer profiles.
It would help if you worked harder to create a strategy that would help you gather email addresses in order to recognize and reach customers. You must always take legal, clean, and effective ways to get such data from visitors voluntarily. 
Email marketing keeps you connected with your customers
Access to your current customer email address is vital in building trusted relationships and fostering brand loyalty. Many brands today choose not to engage with the customers who made purchases of their products simply because they do not have the capacity to get in touch with them. 
Today, brands that do not sell directly to their consumers (think about products you buy at a supermarket) don't engage directly with their customers. It prevents them from building trusted relationships, gathering feedback, and fostering brand loyalty. 
Having the ability to connect with your direct customers, no matter where they buy is essential in today's business world. By being connected, you can rely on first-party data (such as feedback, reviews, purchasing patterns, etc.) and build a more personalized marketing strategy. 
Moreover, you can introduce new products and services directly to your customers without relying on advertising. It is a much more cost-efficient way to promote your products, and you can be sure to reach the target audience that is genuinely interested in your brand. 
Email marketing can be interactive
Not only can email marketing be made highly personalized, but it can also be interactive, which would result in higher engagement and responsiveness. Interactive digital marketing has a much higher appeal and response rates, which brands can use to their benefit.
Email marketing can be a way to provide interactive content directly into customers' inboxes. 
Most emailing platforms will also allow you to measure and analyze the engagement results, which will give you a better understanding of your customer preferences and interests. You can then translate this data into more targeted marketing campaigns. 
How valuable is first-party data?
You may be wondering how crucial first-party data is. 
Undoubtedly, having direct access to consumer data without interpretation and modification by a third party, first-party data is the gold standard. Among the many benefits, some of the most notable would include:
The ability to collect first-hand data that is the most important to you and which is gathered in a way (and circumstances) that make the most sense for you.
The data that you collect comes directly from its source without any risk of being misinterpreted or modified; thus, it increases its accuracy tremendously.
The ability to process, react and analyze the data in real-time increases your chances of optimizing your marketing campaigns much faster, ensuring better ROI and customer satisfaction. 
Most brands have access to basic customer data, such as email address, name, mobile number, location, etc. However, this basic data is no longer enough to create an effective marketing campaign in many cases. 
Therefore, advertisers should think beyond the basic data points and seek to fill in the gaps with more profound first-party data that will help them build future campaign strategies. 
The fact that the data is unique and something no one else has can make your first-party data a true competitive advantage for your brand. However, to reap the fruits of first-party data, your brand needs to use the data in the right way, which will add benefit to the users and increase your conversions across all channels. 
DiALOGiFY's approach to expanding first and zero-party data
DiALOGiFY has helped hundreds of businesses to gather first-party data in the most organic ways possible. Our solutions have increased customer loyalty, improved customer experience, and grown sales for our business clients. 
Here are four ways to expand on your own data:
Create dialogues with your audiences – by having a chatbot integrated on your social media, website, or physical touchpoints, you are sure to collect first-party data from your customers and prospects. Asking one question at a time and providing relevant options, you'll build firm customer profiles that will help you in your marketing personalization. 
Encourage users to connect and engage – asking users for the marketing opt-in (email/sms subscription) allows you to have first party customer data, behavior, and preferences. You can start building user profiles immediately and improve them by adding supplementary information later on. This will be your important brand asset in the future.
Gamify user experiences – collecting customer information through gamified experiences allows you to gather first-party data in an engaging and not dull way. Today's consumers are easily distracted and bored; thus, asking them to fill in a form might not be the most efficient way to collect the data. Gamification also gives you a more remarkable ability to segment your audience. 
Look at additional data available – gathering as much data as possible will allow advertisers to have the most comprehensive customer profile and therefore offer the most relevant products or services. Work with other technologies that can help you add additional data to your existing customer profiles. For instance, integrating your CRM systems and Webshop platform will enable a personalized user experience that leads to higher conversions and lower cart abandonment rates.
Here is an example of successful first-party data marketing strategies that DiALOGiFY solutions assisted in:
Emmi CAFFÈ LATTE
Emmi CAFFÈ LATTE used dialogue automation as a tool to boost digital customer relationship building. The brand used a chatbot to get instant customer feedback, as those who visited their stand and got a cup of coffee were asked to scan the QR to win some prizes. 
Upon scanning the QR, a dialogue started, where a friendly chatbot gathered all required information, got feedback, and registered the user in a competition to win prizes. 
By simply doing the above, Emmi CAFFÈ LATTE achieved two goals:
Collected valuable customer feedback on the individual coffee flavors.
Received personal customer data, which is the basis for personalized and relevant further communication.
By achieving the first goal, Emmi CAFFÈ LATTE was able to enhance the flavors based on the feedback received, which resulted in higher customer satisfaction. 
And by achieving the second goal, Emmi CAFFÈ LATTE was able to stay in touch with its customers, build their profiles and drive other marketing campaigns effectively. 
LAQUA Switzerland
The visitors of Laquaswiss's online website were presented with a set of questions. Based on their answers, the system recommended the skin regimen that best fit their skin needs. 
In this way, the brand was able to improve its customer experience by eliminating all products that were irrelevant to the specific customers and suggesting only those that would benefit the user. It suggested one product of a different type: a cleanser, a night cream, a day cream, a serum, etc. 
Based on this personalization, Laquaswiss put their customers in an easier position, where the decision-making process was eliminated. It has increased their conversion rates and sales dramatically. 
By simply doing the above, Laquaswiss achieved two goals:
Improved overall customer experience
Built robust customer profiles by knowing their skincare needs
Birkenstock
The web visitors were directly engaged with the question "What's your SOULmate?". The main idea behind the questions asked was to find out more about the personality of the customers and offer the shoes that best fit their style and personalities. 
Once the customer answered the questions, the options of the shoes were displayed directly in the chat. The customer was able to purchase the shoes directly, as the chatbot was integrated with the product database in Birkenstock's e-commerce platform. 
By simply doing the above, Birkenstock achieved two goals:
Engaged in a playful conversation with the customers to learn more about them.
Improved the customer experience as the relevant options for the purchase were displayed to them, instead of them browsing the web to find what fits the best.
Do you need more reasons to start using zero and first-party data marketing?
As shared in this article, email marketing will become an essential part of every digital marketing campaign once the usage of third-party cookies is obsolete. The email has many purposes, and it can serve as a catalyst to drive further marketing campaigns and sales. 
Therefore, don't delay and start establishing a comprehensive email marketing strategy that will help you in the following ways:
Collect first-hand customer data.
Keep you engaged with your audience.
Deliver personalized experiences. 
You can fully integrate DiALOGiFY solutions into your email marketing strategies. 
Get in touch with us to find out more about how your brand can implement an effective first-party data strategy. DiALOGiFY solutions have assisted many brands like yours in achieving their customer data acquisition goals. 
Don't forget to claim your free copy of DiALOGiFY Conversational Marketing Guide learn about the secret weapon that makes email marketing even more effective. Click here to download your free copy.